The Reports app provides administrators with detailed views of the traffic on their networks. These reports can be automatically emailed, viewed online, or broken down into CSVs for archiving locally or remotely to Google Drive (requires v12+ and Directory Connector). The Reports app runs within NG Firewall and does not require a separate appliance.
NG Firewall's reports are database-driven, allowing you to drill down into any aspect of the traffic on your network. The reports are fully dynamic, interactive, and customizable. Slice and dice based on hosts, users, policies, domain, or literally any column on any table. Additionally, the Reports app enables you to create alert rules. Alert rules are evaluated on all events logged in the database and will log and/or email the administrator when a given condition is met. This enables administrators to stay on top of threats, policy breaches, system status and more.
360° Dashboard
The dashboard (available in v12+) is a new way to look at the data available in the Reports app, as well as acting as a single pane of glass providing security alerts and insight into system performance.
Administrators can add to or replace these widgets with custom widgets they can create using any of the data available in Reports.
Features
Summary, detail, and per-user reports

Automated email report delivery

Report archive

Report data available in CSV format

Drill down into reports to pinpoint data for specific hosts, users, or other criteria of interest
Drill down into any app or across apps by user, group, time and more.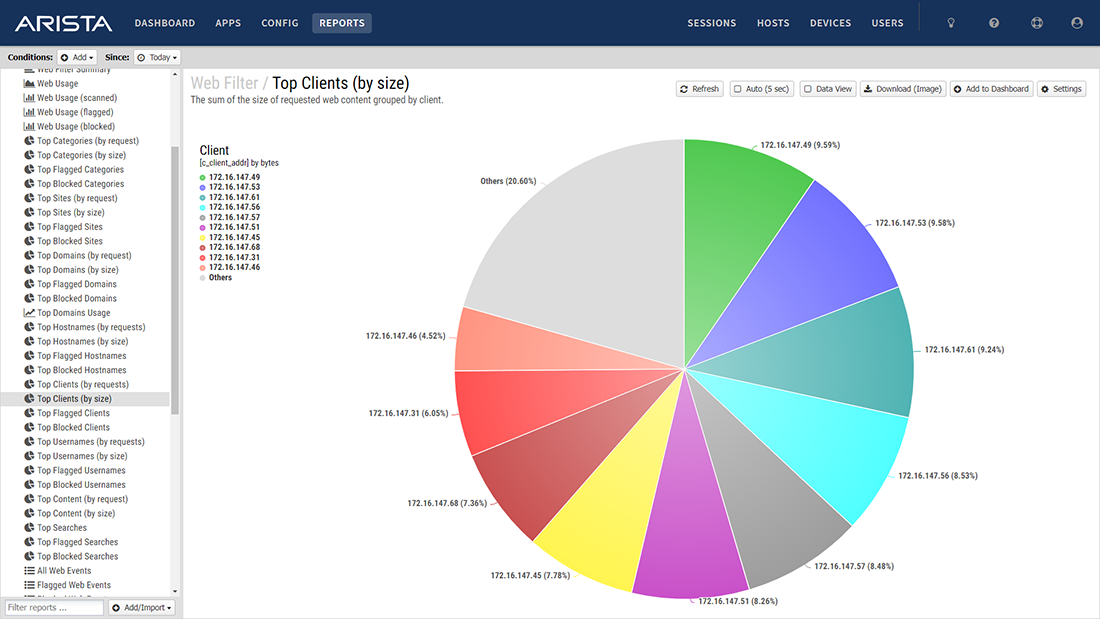 Reports
Drill down into any app or across apps by user, group, time and more.