Intrusion Prevention blocks hacking attempts before they reach internal servers and desktops. Pre-configured signature-based IPS makes it easier for administrators to provide 24/7 network protection from hackers.
It minimizes annoying false positives and ensures that signatures are always current with automatic updates. With an easy-to-use setup wizard allowing simple configuration of rules specific to each environment, Intrusion Prevention provides flexible control. Over 34,000 signature detections, including heuristic signatures for port scans, enable you to effectively monitor and block most suspicious requests.
Features
Open source and free under the GNU General Public License (GPL).

Thousands of signatures for a variety of attacks.

Carefully selected defaults continually tuned for optimal protection.

New attack signatures automatically downloaded to your server.
Stop exploits before they enter the network.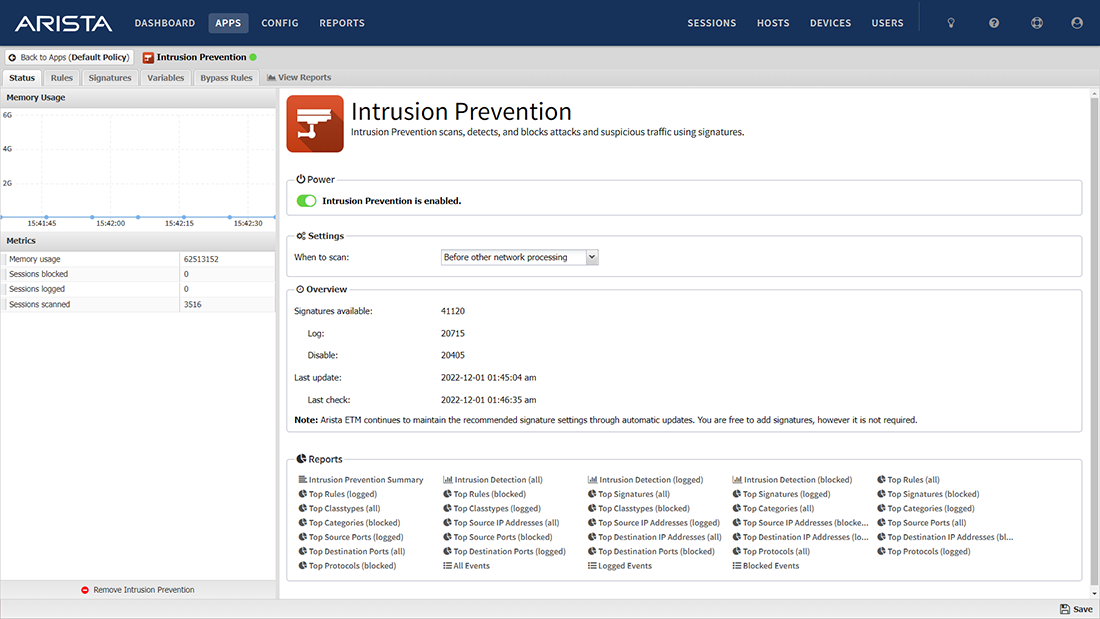 Intrusion Prevention
Stop exploits before they enter the network.