80% of all email is either spam, phishing or email fraud, causing each of your users to waste an average of 100 hours per year cleaning out their inbox. For even a single user, Spam Filter quickly pays for itself in reclaimed productivity, not to mention reduced frustration and actual financial losses. Arm yourself and fend off the criminals who are clogging your inboxes and wasting your time.
NG Firewall sits between the Internet and your mail server and filters and quarantines fraudulent email—spam, phishing and email fraud—preventing it from reaching your users. Its smart analysis delivers a catch rate of 99.5% while minimizing false positives. Spammers constantly adjust their content and tactics to evade spam blockers. Spam Blocker is updated in real-time to keep you one step ahead of spammers. Quarantine is automatic and maintenance-free.
Features
Leverages Bayesian filter technology that is constantly learning and evolving to catch spammers as they tune and evolve their techniques.

IP address blocking blacklists are maintained in real-time, exploiting the wisdom of crowds to catch spammers at the earliest possible point.

Image, URL and character filtering leverages signature files to increase the efficacy of the email filter.

Multilingual capabilities ensure that it addresses the full spectrum of languages.
Block 99.5% of all spam.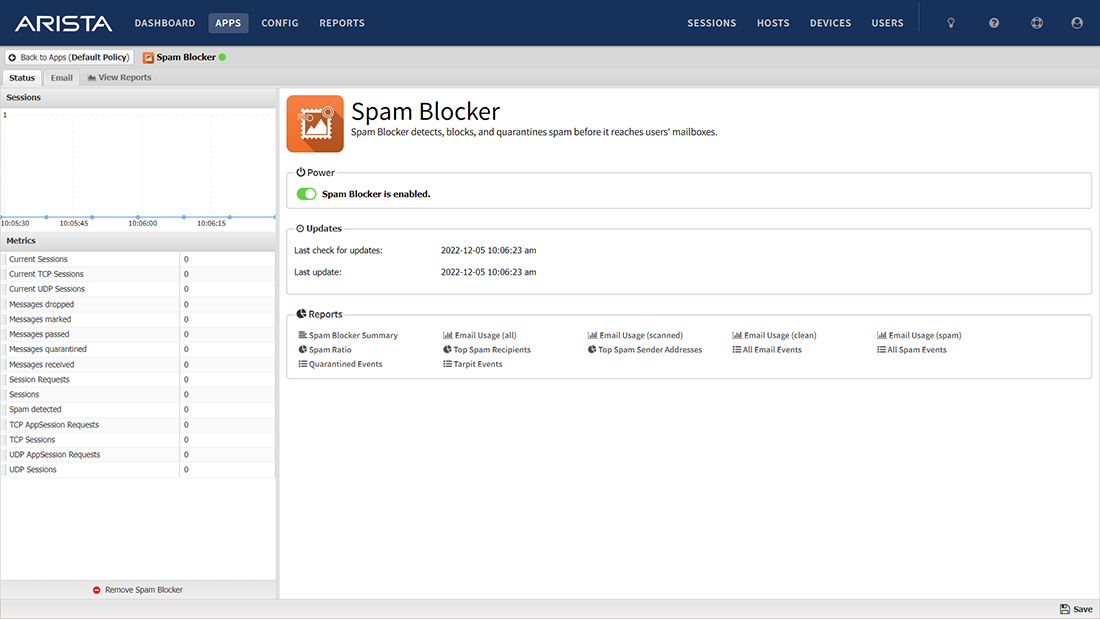 Spam Blocker
Block 99.5% of all spam.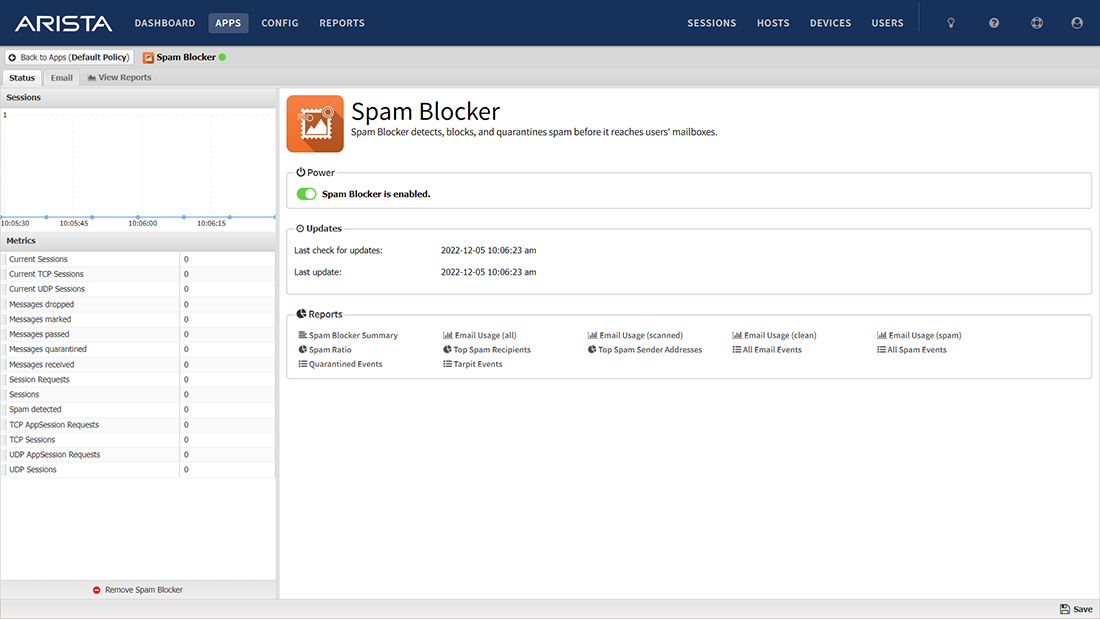 Spam Blocker Lite App
Spam Blocker Lite leverages spam filtering techniques including Bayesian Filters, Razor, Real-time Blackhole List (RBL), OCR for image spam and tarpitting. Learn More.
Features
Quarantine for each mailbox to enable users to manage their own spam folders.

Personal Passlists enable users to designate specific email addresses as "trusted".

Image-based filtering scans images within emails to stop this spamming technique.

SMTP support.

Reports give a comprehensive view of the spam on your network, including the source of the spam, ham-to-spam ratios, trending and stats per user.
Spam Blocker Lite does not require a paid subscription. Install a free trial of NG Firewall to use every app in NG Firewall for 30 days. After your free trial, you will be able to continue to use this app without a paid subscription.