If you want to securely extend your network to remote users, or knit together branch offices into a single virtual network, IPsec VPN is the tool you need. Working remotely—from home, a remote branch, or even a café—is increasingly popular, but it creates serious risks for network administrators and users. These days, users expect access to everything from their phone or laptop, wherever they are. If they access the Internet directly, they are exposed to Wi-Fi hackers, viruses, and more. IPsec VPN solves all of that by routing them through NG Firewall, where all of the same policies and protections are provided via a secure encrypted tunnel directly between your network and the user.
In a mobile or remote environment, IPsec VPN protects both your users and your network by applying the same protections they would get if they were hardwired into the network.
If you have one or more branch offices, IPsec VPN creates an encrypted mesh between them, enabling them to function as a single virtual network. IPsec even interoperates with other firewalls (tested with Cisco, Sophos and SonicWALL devices). Securely extend your network resources to mobile, remote and branch office users today with IPsec VPN.
Features
Uses cutting-edge security technology, supporting full tunnel or split tunnel, integrated with L2TP and XAUTH.

L2TP provides simple authentication without the need for third-party software.

Full mesh tunnel without per tunnel licensing like competitors.

Supports GRE tunnels to remote sites.

IKEv2 allows admins with iOS devices to force on-demand VPN with certification-based authentication.

Detect VPN tunnel states immediately and automatically restart a tunnel in the event of downed connection.
Securely connect multiple sites.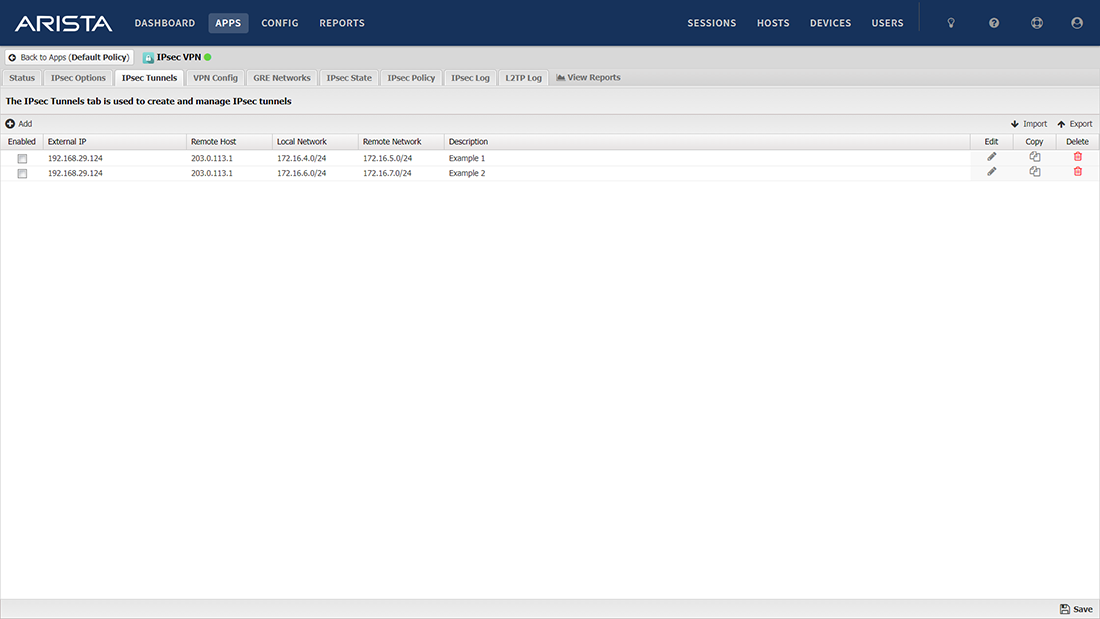 IPsec VPN
Securely connect multiple sites.